Classified ad details
GPS tracking blocker - Other electronics
Ref. number: 18568 Updated: 28-08-2012 09:12
No longer to worry about tracking,GPS tracking blocker will protect you from GPS tracking.
• Jamming GPS satellite signals and GPRS positioning systems, anti-theft monitoring system GSM.
• Jamming cell phone tracking and GPS satellite tracking position, to protect your privacy.
• Anti-mobile phone positioning, anti-GPS positioning, anti-cell phone tracking, anti-GPS tracking.
• small size, light weight, size 95 * 45 * 18MM, 150g weight, convenient for portable.
• built-in rechargeable battery, working hours as long as 3 hours
• effective jamming radius of 0.5-15M
• simple operation, no need to install. Environment-friendly, no negative effects to human.
• application coverage: examination room, Secrecy Bureau, important meeting room, cars, banks, gas stations, theaters, cinemas, hospitals, Prison, trams, buses, churches, government departments and so on.

Images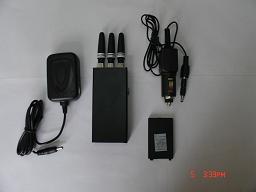 Contact information
Ask about this ad